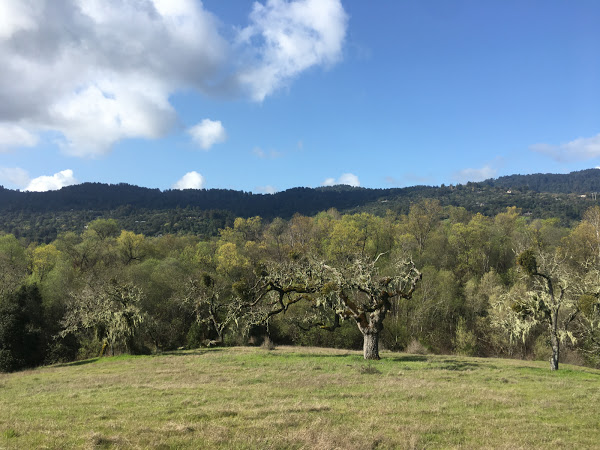 Four Seasonal Contemplative Walks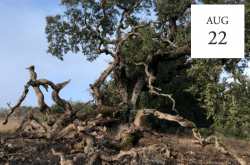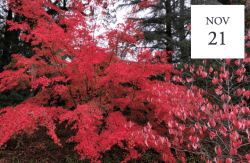 Join me for a series of four seasonal contemplative walks in a beautiful landscape!
We will walk the same trails each season in an area with diverse environments including forest, chaparral, streams and ponds. With a distance of about 6 miles, it's a walk of moderate difficulty with some elevation – an evocative path for a journey through the four seasons. Walking the same route each season, often completely in silence, supports self-reflection, witnessing and observation. On this walk, you will experience what it is to be on a pilgrimage and to allow nature to touch you in a deep way.
In addition to walking in silence, the walk may include a guided meditation, a contemplative nature practice, the reading of poetry and/or sharing circles.
Be a pilgrim for a day: leave your phone behind and be ready to slow down, to fully engage your senses and to be amazed by the beauty that exists in the natural world. Come home refreshed and reconnected to yourself, others and nature, ready to fully engage your whole self to life.
These walks are open to self-identified women of all ages and backgrounds. The only requirement is that you are able to walk the distance and stay with the group. Bring a lunch, plenty of water and hiking poles if you need them.
Any questions, please contact me at annemarie@designingyourlife.coach
Dates:
Winter- February 28
Spring- May 23
Summer- August 22
Fall- November 21
Level of Difficulty: Moderate
Group Size: 6 to 12
Location: Portola Valley, CA
Registration:
You can register for any or all events.
Teacher
Anne-Marie Brest

Anne-Marie Brest

Anne-Marie Brest is a certified Integral Life Coach (New Ventures West, San Francisco) who believes in the powerful and magical practice of mindful walking in nature to reconnect to self, others and the bigger world.

She has taken her varied learnings and life experiences, her love of walking in nature, her awe for the beautiful California landscapes, and for the sacred paths of Japan into unique offerings of inner and outer pilgrimages: from walking while coaching sessions, to mindful hikes in the San Francisco and Monterey Bay Areas, and all the way to pilgrimages in Japan, she integrates walking, silence, and the natural world with poetry and inquiry for the purpose of self-discovery and development of her fellow pilgrims. She is also dedicated to acting for decarbonization and climate resilience and offers programs to move people from eco-anxiety to climate action. To join her on your path of self-discovery, near or far, to engage in your action for the climate, or to learn more about her offerings and background, you can visit her website www.designingyourlife.coach.