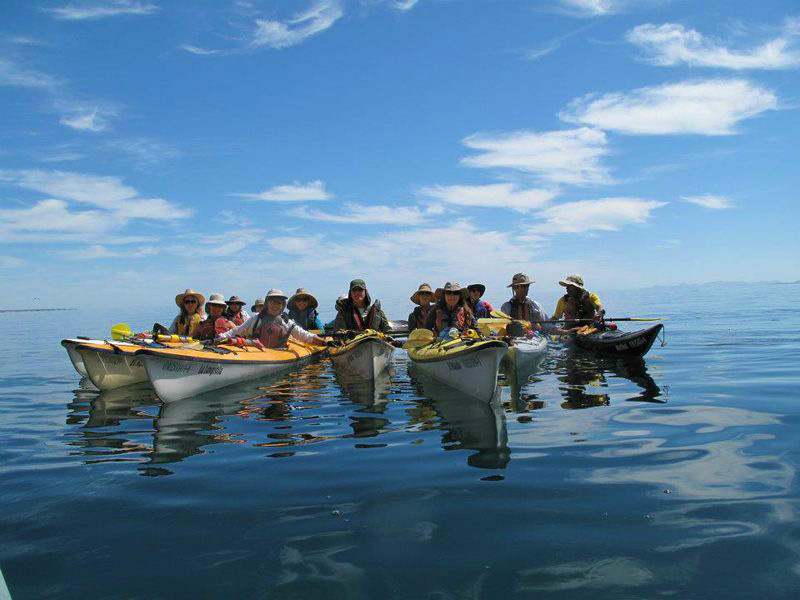 Awake in the Wild: Baja Meditation and Kayaking Retreat with Mark Coleman
Sea Trek, the organization hosting this retreat, is happy to offer an Insight meditation and sea kayaking retreat in the pristine wilderness of the Sea of Cortez.
Meditation practitioner Mark Coleman has been practicing Buddhist meditation since 1984. He is a Spirit Rock Meditation Teacher and has been teaching Insight meditation retreats in nature since 2002, based on his book, Awake in the Wild: Mindfulness in Nature as a Path of Self-Discovery. With Mark on this retreat, you have an experienced outdoors man and meditation guide who can help you see how immersion in nature is a profound way to cultivate awareness, joy, peace and insight.
This mindfulness retreat will be held entirely in serene silence. We will cultivate mindful awareness through sitting, walking and movement meditations (meditating approximately 6-8 times during the day. Mark will guide practices each day to deepen a contemplative relationship to nature. He will also offer talks and group and individual meetings to support participant's meditation practice. There will also be time to explore the natural surroundings in a contemplative way through paddle boarding, swimming, snorkeling and walking in this spectacular setting.
This trip is ideally for experienced mediators, who have already attended a silent residential mindfulness based retreat. If you have not sat a retreat, Mark will need to review your application.
Teacher
Mark Coleman

Mark Coleman

Mark is an unabashed nature lover and, through his organization Awake in the Wild, he shares his passion for integrating meditation and nature. He leads wilderness meditation retreats from Alaska to Peru, taking people on inner and outdoor adventures. Through Awake in the Wild, Mark also leads year-long meditation-in-nature teacher trainings in the US. He is the author of From Suffering to Peace: The True Promise of Mindfulness, Make Peace with Your Mind: How Mindfulness and Compassion Can Help Free You from the Inner Critic and Awake in the Wild: Mindfulness in Nature as a Path of Self-Discovery.

Mark is an inner and outer explorer, who has devotedly studied mindfulness meditation practices for three decades. He is passionate about sharing the power of meditation and has taught mindfulness workshops and meditation retreats in six continents for the past twenty years. Mark is a senior meditation teacher at Spirit Rock Meditation Center and has taught there since 2000. He holds a MA in Clinical Psychology and draws on his extensive experience in working with people as a therapist and coach. Mark lives in Marin County, California and enjoys spending his free time hiking, biking and kayaking.